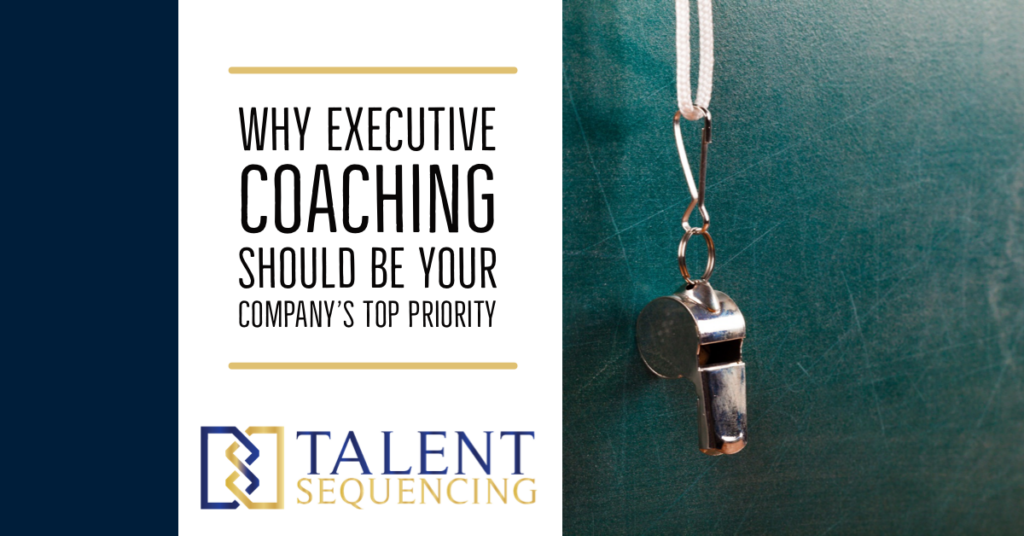 If the term "executive coach" immediately causes you to think of "fixing a problem", we've got news for you: today is the day your view is going to change. Why? Because its time that executive coaches move out of the remedial perspective and into the spotlight, alongside key specializations and professional coaches, as the true agents of change and performance that they are. Today is the day you're going to consider how to best put an executive coach to work for your team.
The Benefits of Executive Coaching
Executive coaching is a key ingredient to creating top performing executive teams and individual professionals. We're on a mission to educate businesses on how they approach coaching, moving it away from remedial or punitive approaches and into the framework of optimizing human talent and quality of executives in a proactive approach for maximizing results.
If you want your employees to be happier, more engaged at work—and ultimately better functioning individual contributors, managers and teams—executive coaching should be an essential part of your approach to development and management.
Additionally, executive coaching is an investment that pays off. It's a proactive approach to talent management, and it can help ensure your company has the best people in place for success.
Executive Coaching Use Cases
If you're not sure whether this applies to your teams, here are some recent engagements where forward-thinking companies leveraged coaching by Talent Sequencing to improve everything from their org structures and teams to their hiring practices:
Establishing an organization design to determine the best structure between product, marketing and engineering. By aligning these departments in the most functional and effective manner, we reduce friction points and prioritize interconnectivity and productivity. Coaching these teams to successful outcomes directly informs the overall performance of the company on the balance sheet and beyond.
Developing high potential technology executives to support their leadership, management and communication skills to drive improved organizational impact. Have a top individual contributor who is poised to move into a higher level role? If you haven't considered the additional skills required for success, the critical role of coaching may be overlooked until your high potential are floundering. Approaching this with a proactive view will position these transitions for success.
Improving SLT alignment, communication and performance through coaching and psychometric assessments of a 6 member leadership team.
Developing a high performance hiring model to identify key success ingredients possessed by most successful existing sales team members and create an assessment tool to drive team expansion. Using an psychometrics-power approach, we could model the best potential performers and create hiring metrics around them to propel strategic team growth.
The executive coaching process with the leadership team began by identifying their shared goals and aspirations to identify a common pathway. The combination of qualitative and quantitative data and analysis plays a strategic role in the development of coaching initiatives. Then engaging in an ongoing dialogue can guide transitions essential to performance. By leveraging psychometric assessments to learn about how people think and perceive their roles and companies, we can pinpoint key areas for opportunity, improvement and engagement.
Convinced coaching is key to your company or team's next stage of development? Our coaches are ready to help your maximize your potential.