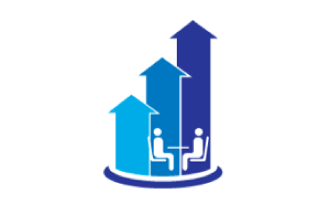 The Problem Talent Sequencing Discovered:
Executives might have a well-honed hiring methodology to hire their lieutenants. But what about those lieutenants and their ability to hire? Or the next level down? And where is the greatest number of employees hired? In the lower levels of the organizational pyramid. Best cliché that applies to this concept? That a chain is only as strong as its weakest link.
The Answer Talent Sequencing Developed: HireTelligence
Developed by our professionals from 30+ years of recruiting experience, this tool is a self-paced, mobile optimized, software-delivered training content to teach hiring managers the key ingredients to more successful hiring.
---
Primary Uses
1st time training of newly promoted supervisors/managers who will be responsible for hiring for the first time
Training for existing managers who are faced with a surge in hiring needs into their area of responsibility
Training for existing managers who have struggled in the past with accretive hiring and/or employee retention/high turnover
Key Deliverables
How to create a position scorecard vs. writing a traditional position description—and why it makes a difference in hiring success
Creating alignment within internal company stakeholders
Harnessing the secrets to better interviewing—creating behavior-based interview questions vs. opinion or "best practice" approaches
Tying interview questions to scorecard outcomes for a metrics-based approach to measuring success
Request Information
HireTelligence FAQs