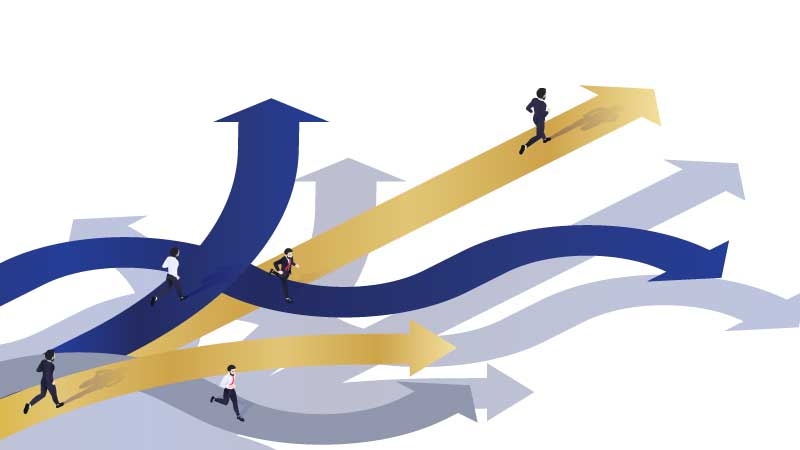 The Next Layer of Coaching
"By leveraging the capabilities of Ascend's extensive experience, we are able to further support our clients' organizational breakthroughs required to raise their companies to the next inflection point on the value creation journey" – Clark Waterfall
Leveraging Ascend's Expertise
Rapidly scaling organizations are often faced with the dual challenge of recruiting top talent while simultaneously building professional learning & development opportunities to train and retain that talent. In short, the investment an organization makes in building the team extends beyond the quality of individual hires. It now becomes more essential than ever to support emerging leaders, managers, and individual contributors by equipping them with fundamental skills that align with their roles and responsibilities as the company scales."
Programmatic learning for leadership helps companies assess and improve their Key Leadership Indicators (KLIs) as an equally important metric to determine the effectiveness and success of their management teams.
Too often, leadership development is treated as an ancillary activity within organizations rather than as a business driver with a measurable ROI. Companies make significant investments in sourcing and identifying the best possible talent for their organizations but too often that investment is devalued without an aggressive and comprehensive plan for introducing, integrating, and enabling the success of said recruited talent. Our curriculum focuses on leadership development from the perspective of operational executives who have direct experience and knowledge running organizations from many different industrial sectors and at every stage of growth.
The demands of managers and emerging leaders are constantly in flux; particularly in rapidly growing organizations. Building a high-performing team under any circumstances can be challenging; however, now more than ever it requires a common language, rules of engagement, and ways to nurture collaboration and mitigate conflict.
Overall, organizations must find the most effective ways to consistently build trust, accountability, and empathy across multiple locations and diverse company roles.
Request Information
Read Case Studies