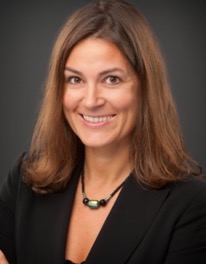 Deb Hordon, PhD.
Executive Leadership Coach
Deb Hordon, PhD, a certified leadership coach/strategic thought partner and organizational consultant, has extensive international and multi-industry work experience. She is a published author and former teaching fellow in the social sciences at Harvard and Columbia Universities, and dedicated the last 15 years of her career to leadership, innovation, and growth strategy for fast-growing clients. Deb's other areas of expertise include conscious culture design and change, intercultural business, and organizational values.
Past clients include State Street Bank, Autodesk, IDEXX, National Grid, the Advanced Management Program at Harvard Business School, TJX Companies, Bullhorn (a privately owned SaaS technology company), Canadian Pacific Railway, the United Nations ILO, Johnson & Johnson, Hershey, the Government of Northern Ireland, Houghton Mifflin, and Tata Technologies.
She has held consulting positions at PDI, Hay Group, and Monitor/Deloitte, and a faculty position at the Irish Management Institute. She served on the steering committee of a global study of innovation at Demos, a London-based think-tank. She has lived and worked in Peru, Turkey, Italy, the UK and Ireland.
Some of her articles include Leading for Innovation, Mother of Invention, Ireland Inc: Innovation and Creativity in Business, and Beyond the Lab, among others.
Deb earned her PhD in sociology from Columbia University and a certificate from the Coaches' Training Institute. She volunteers her time to organizations dedicated to homelessness.
"There should be nothing random about your approach to talent acquisition, optimization or management."